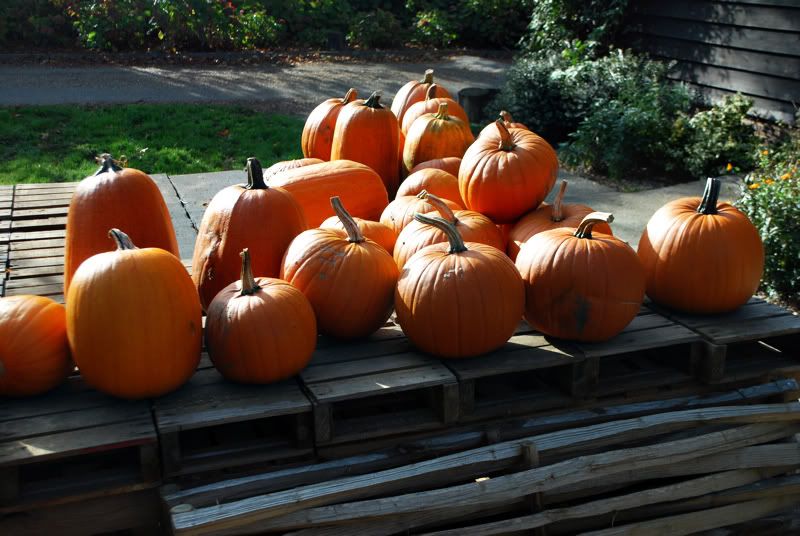 With a rare joint day off on Monday me & Phil decided that, with the lovely bright autumn weather (long before the rain depressed the south-east), it was the perfect day to go pumpkin picking. Think about it! Not on a weekend so no crowds, and with just a week to go before Halloween there was bound to be plenty to choose from! We did a little bit of hunting around for the perfect picking place and in the end, settled on the
Hop Shop
- a farm shop in Kent. It is most well known for it's lavender harvesting, but also sells a lot of farm produce and jams, of course; a lot of these are infused with lavender, which makes for an interesting flavour!
As soon as we got to the entrance, all the pumpkins and squashes were already laid out for our pleasure. After some careful consideration, we picked up a classic pumpkin (the type was "Becky" and it was noted for it's sweet, nutty flavour) and a harlequin squash, which is so cute and individual-sized. The blurb-card said that the best way to eat a harlequin squash was just as you'd do a jacket potato - roasted and mashed up with butter and salt. Can't wait to try that!
I also got some apricot jam with lavender which I can't wait to try when I baked up some of Laura's
fruity cider bread
this weekend!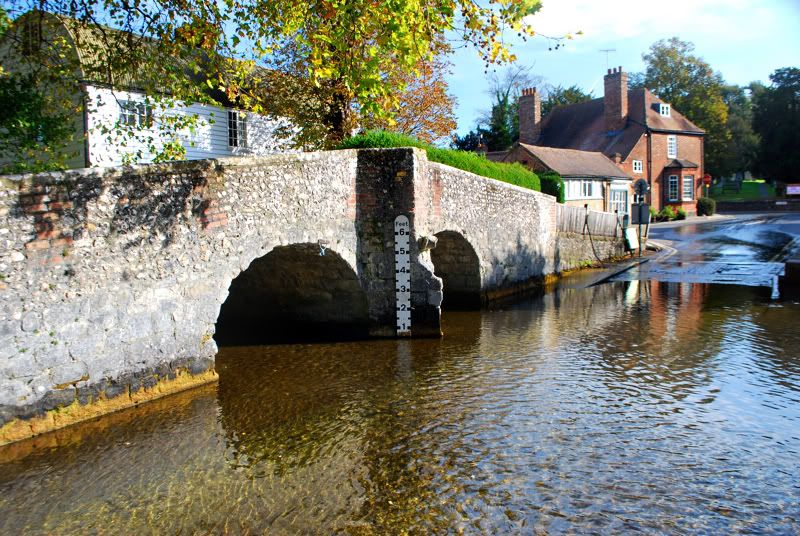 After we were done with pumpkin picking we headed to Eynsford, a nearby village on the same stretch of road. It's a pretty little place and absolutely tiny, with nothing much there but a couple of pubs and churches. It also has an impressive ford little less than a foot deep, with a bridge next door to pass over it for the less brave of cars. Ducks and geese live in the river that trickles through the ford, although they are clever enough to steer well clear of it. All the colours looked so bright and vivid on this perfect autumn day.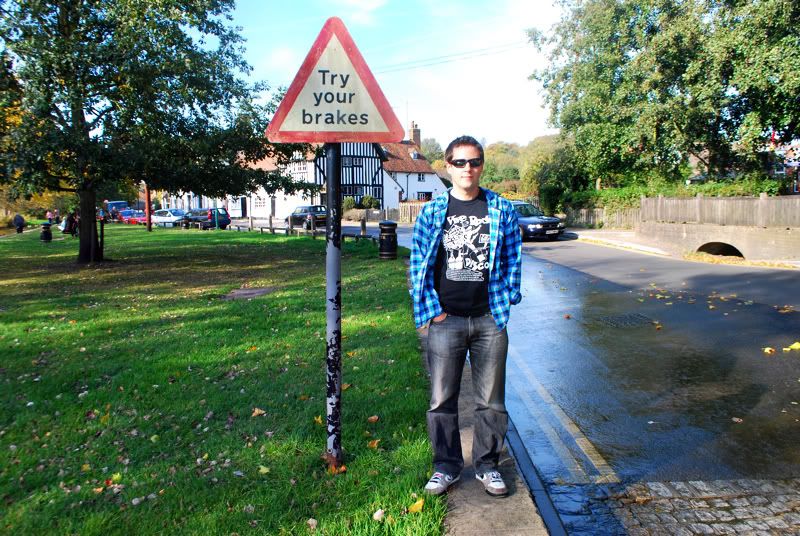 We're looking forward to making some exciting eats with the pumpkins at the weekend and, of course, on Monday. Halloween, itself! I definitely want to do sweet and savoury things, and also to roast the seeds with cinnamon and chilli flakes. Mmmm!
What is your favourite pumpkin recipe? Are you enjoying the beautiful colours of autumn?